Webform.com Blog

Webform.com Release 1.15
Posted April 08, 2014 1:20pm by Nathan Lampton
We're excited to release version 1.15 of Webform.com! This new version includes extensive new features: Progress bars, preview pages, cloning fields, and new charts!
 Progress Bars and Submission Previews
Forms can now have progress bars indicating pages in the form! These highly customizeable bars can be shown as percentage of total, page break titles, and show/hide the overall bar. Options for progress bars are under the Form Settings tab while editing a webform.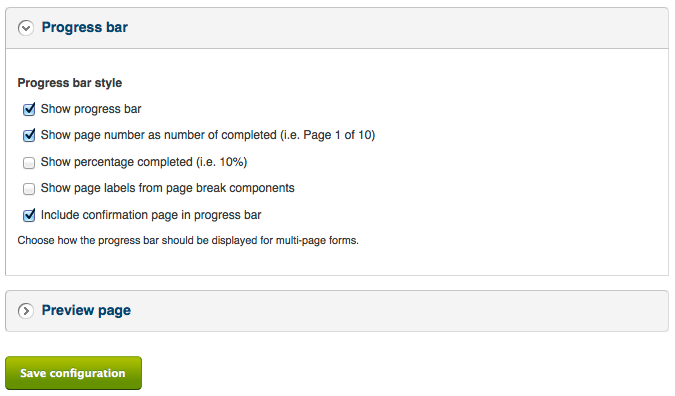 Options for configuring the new progess bar and preview.
On display of the progress bar.
You'll also notice the "Preview" options at the bottom of the settings form. This enables showing your users a preview page before they submit the entirity of the form.
Field Cloning
To speed up the creation of long forms with similar questions, a new "Clone" option has been added to every field.

Charts!
We've given our Analysis page an overhaul, including charts for every multiple-choice question you ask.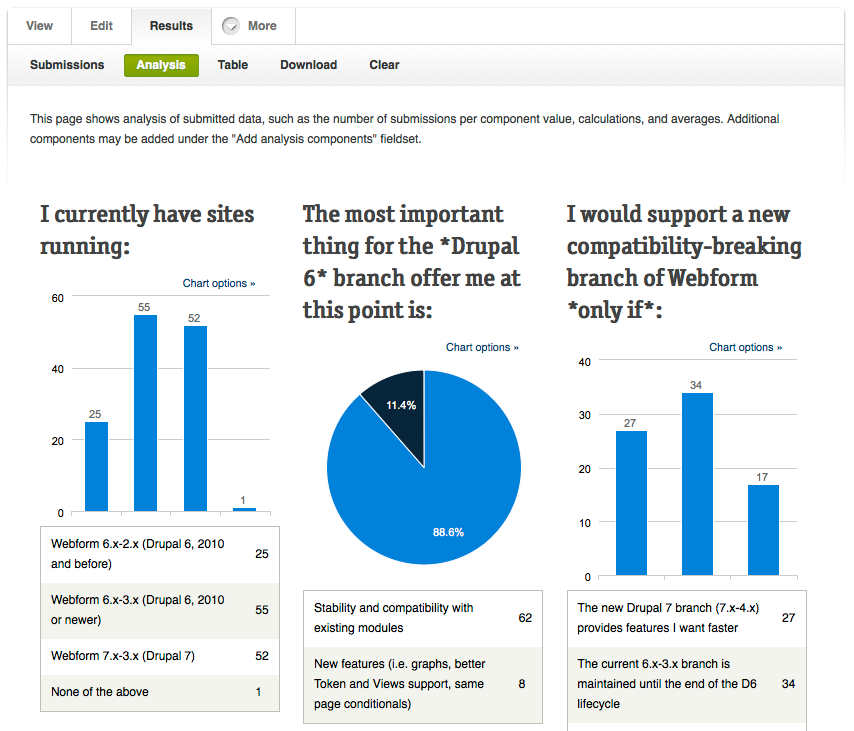 Each chart will default to the most sensible display: Radio button result in the display as pie charts and checkboxes display column charts. However, if you want to change between chart types, you can customize the display of each chart by clicking the Chart options link next to each chart on the analysis page.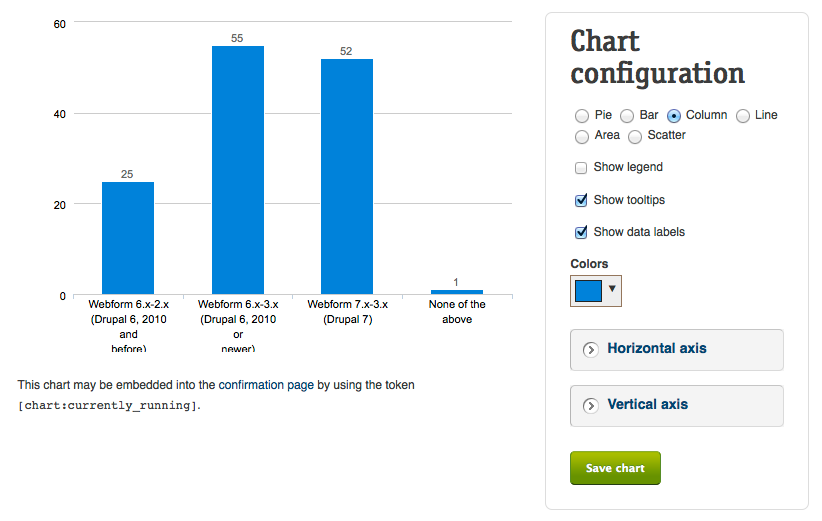 After configuring each chart, you can even embed these charts on the confirmation page using tokens such as [chart:form_key] (the form key is shown while editing the field or the chart), making it so that you can build advanced multi-question polls that display the aggregated results for individual questions.
And more!
Release 1.15 also solved a batch of minor issues, such as fixing downloading submissions based on a range and better conditional field handling for zero values. We're really excited about this release and have more great things in the pipeline. If you have any feedback, just let us know or (if you're already logged in) leave a comment below!